Signs that you're suffering from chronic stress
Everyone faces stress which results from different aspects of life. Some studies have termed stress as a normal reaction that we have to go through from time to time. Knowing how to manage stress can help you live a long and healthy life.
However, not everyone knows how to go about effective stress management, and this is why some of them develop long-term or chronic stress.
When chronic stress occurs, it means that the body encounters stressors with a high intensity that it is not used to. At this point, the autonomic nervous system is unable to trigger the body's relaxation response to fight against stress.
Hence, this affects almost every system in the body. Humans were built to manage acute stress, but when chronic stress sets in, it might be dangerous.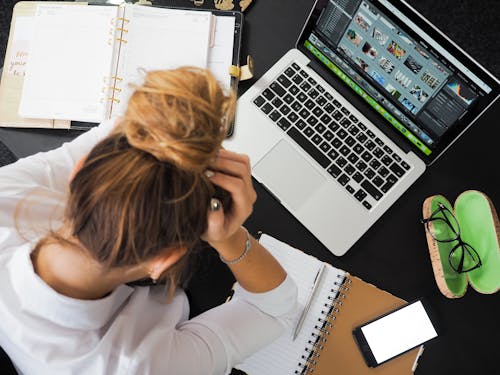 Here are some of the signs that you might be dealing with chronic stress
Reduced energy levels
One of the ways to know that you are suffering from chronic stress is when your energy levels decrease. You will notice that you're not as energized as before. It might be difficult for you to approach different activities with high motivation because you don't seem to have the energy and interest anymore.
Inability to sleep
Sometimes, chronic stress makes it difficult for people to have enough sleep. Individuals suffering from chronic stress might suffer from insomnia because their body is not in the perfect condition to get enough sleep. This can prevent their daily life from going smoothly as planned.
Aches and pains
Another sign of chronic stress is aches and pains. People dealing with chronic stress may discover that they are feeling aches and pains in different parts of their bodies, and it might be impossible to uncover the root cause.
Regular illnesses
When your body undergoes chronic stress, you might be susceptible to illnesses from time to time. You might be going in and out of the hospital because you are getting treated for different infections or illnesses.